What is career counselling?
Career counselling in India is a process that focuses on helping the counselled understand the following things:-
understanding their inner self
understanding what drives them from within
current work trends
something they should know before picking a career
Career Counselling in India also helps the counselled with work-related issues, such as lack of focus, reduced job satisfaction, inability to manage time or to be productive. It allows students to resolve problems within their families, choosing the right career. More often than not, there is discord in families between parents and students choosing the right path. Career counselling reduce any doubts the parents or students may have regarding the scope of work and earning in a particular field.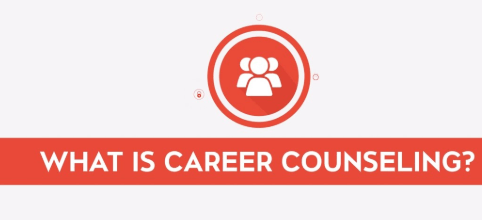 Elements of career counselling
Career counselling consists of individual items:-
Qualified personnel- A trained career counsellor can make the world's difference in terms of providing correct guidance based on scientific research.
Expertise in psychology- It is a prerequisite of any certified career counsellor to be an expert in psychology.
Problem-solving- A good career counsellor will always be an integral part of the problem-solving process, apart from being a great listener.
Secure environment- A career counsellor's office is a safe and secure environment, where the counselled can express their desires and fears related to their families and their careers.
Building trust- It is essential to have a certain amount of faith in the counsellor. Without trusting them, it becomes quite challenging to choose the path sometimes.
How does it work?
Career counselling in India isn't hokum or based on best-guesses. A lot of assessment and research goes into guiding the counselled. The process itself entails developing aptitude and personality tests that help the counsellor understand the student better.
Once the counsellor understands the level of aptitude and personality type, they can suggest what kind of career paths would be optimum or whether the career chosen by the student is their best shot.
While these tests can't precisely define the capabilities of any person, they help to an extent, especially if the counselled is confused.
These aptitude and personality tests are part of psychometric testing and assessment.
Why do I need to be career-counselled?
People are baffled about their career paths as they grow up. Most students are confused about the choices they wish to make.
Everybody, at one point in time or another, may need career guidance. Even when you are a working professional, you can still think of switching careers. Professionals may also be looking for advice on how to be better at their line of work, or what position they should aim for, how to be productive, etc.
There are so many benefits of being a career counselled:-
Helps choose a career path- Career counsellors are best in their business. Through psychometric assessments, they can help you choose the right job, according to your aptitude and personality.
Research and resources- Parents and students, or even people looking to switch careers, may not have in-depth knowledge about a lot of things. Being a career counsellor, they possess vast resources and expertise to help you give the best shot.
Helps boost confidence- Career counselling in India helps boost the counselled about their choices, by assisting them with information on how to pursue the career chosen. Once we know what we want and how to get it, we feel more confident.
Helps become better- The Counseled person can change their unproductive or tardy behaviour, with the help of proper career counselling. Career counselling in India will also help them stay updated on any new information in their career path.
Dealing with dissatisfaction- Job satisfaction is a must for most people, especially millennials. Career counselling helps deal with frustration related to the workplace or the job.
Who needs career counselling in India?
students between the ages of 13-17 years
students in 11th and 12th
students wishing to change their subjects/stream
youth desiring to change careers
middle-aged people wanting to join a new line of work
college-goers picking their majors and minors
college-goers wishing to improve their majors
people dissatisfied with current job
people experiencing emotional distress concerning work
people trying to break old/bad habits at home or work
Why pick iDreamCareer?
iDreamCareer works with 2.5 million students every year and guides them with extremely detailed and accurate psychometric assessments.
The selection and training process for recruiting new counsellors is rigorous and reliable. They have genuinely revolutionized career counselling in India, and are currently working with 12 state governments.
They help guide students of 6700+ schools, spanning across Asia and Middle-east.
Read Also: What are the benefits of Career Counselling