Landing your dream job can be daunting, but with the right strategy and approach, you can increase your chances of success. The job market is competitive, and it's essential to stand out from other candidates to secure your dream job. But how do you do that?
Unlock the secrets to landing your dream job with the practical tips below. Follow the tips and be a standout candidate, nailing the right qualifications, making the right connections, and showcasing your unique strengths.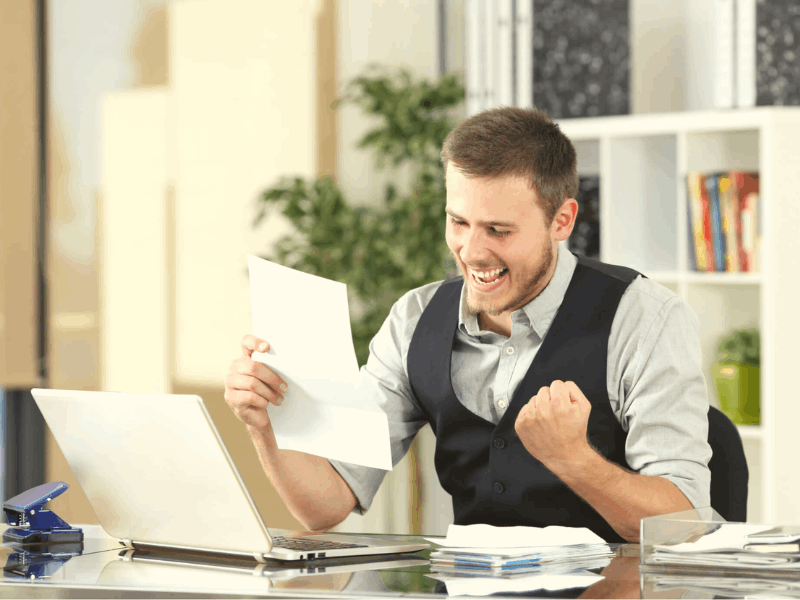 Start with a Plan
Planning is crucial for landing your dream job because it helps you to set specific goals and to create a clear path for achieving them. By planning, you can identify the steps you need to take to make yourself a strong candidate for the job and then create a timeline for completing those steps.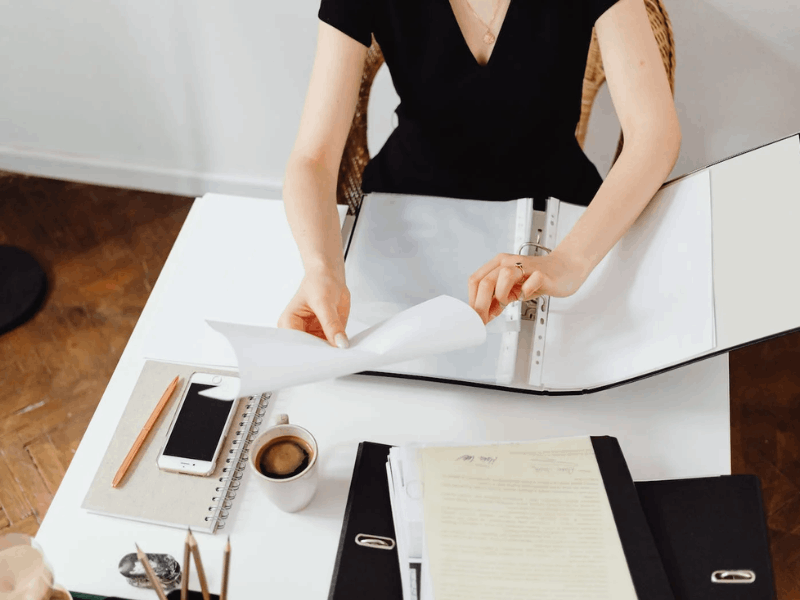 For example, you may need to take certain classes or earn a specific certification to meet the qualifications for the job. By setting a plan, you can ensure that you are taking the necessary steps on time and on track to meet your goal.
Additionally, planning can help you to focus your job search and to target the right companies and positions. By researching the job market, you can identify the companies and organizations most likely to have the type of job you're looking for. Having a detailed plan increases your chances of finding your dream job by ensuring you use your time and resources efficiently.
Assess and Hone Your Skills
Assessing and honing your skills is important for landing your dream job because it helps you to identify your strengths and weaknesses and to focus on areas that need improvement. By clearly understanding your skills, you can tailor your job search to positions that are a good fit for your abilities.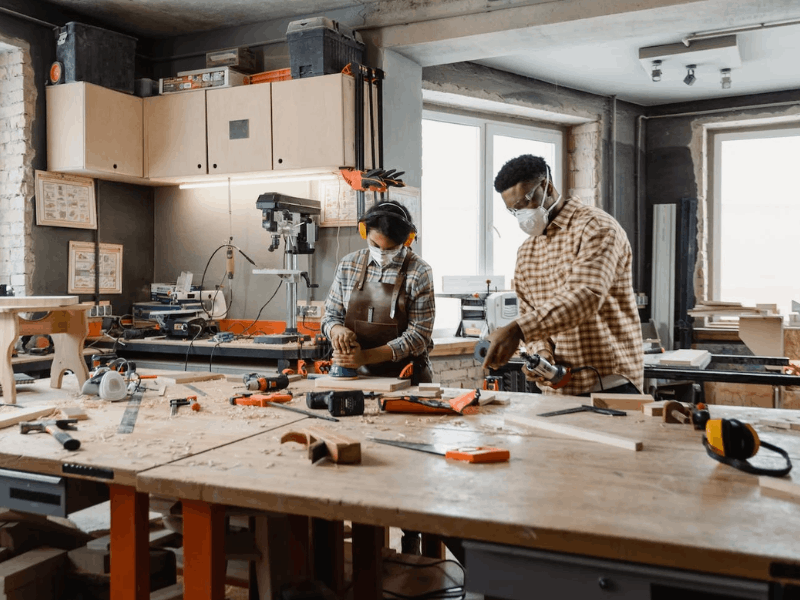 This can increase your chances of being hired and help you negotiate a better salary and benefits package. Additionally, you can demonstrate to potential employers that you have the skills they are looking for. In that case, you'll be more likely to stand out from other candidates and be considered for the job.
You'll show employers you're committed to professional growth and keeping current in your sector by improving your abilities. Employers respect professionals who are always learning and improving since it benefits the company's success. Specialized skills increase your professional value.
Seek Guidance and Mentorship
If you want to get hired for your ideal career, finding a mentor or someone to guide you is crucial because they can help you gain the insight, expertise, and support you need to become an expert in your area and make the connections you need to advance.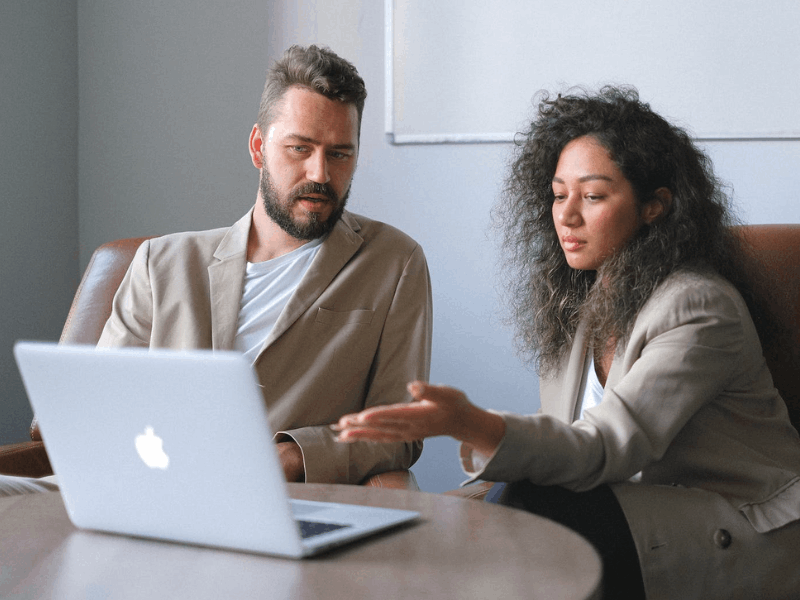 A mentor can guide, advise, and support you in landing your dream job. They can give you job market information, application process help, resume, cover letter, and other application critiques. They have a wealth of knowledge and a huge professional network, which they can use to link you with potential employers, people in your business, and key people in the field.
Lastly, they help develop the needed skills and knowledge by offering advice on the best courses and training programs, internships, and other opportunities to help build your resume and portfolio.
Tailor Your Resume and Cover Letter
Your resume and cover letter will shine when it's written to fit the job you're applying for. This will show the employer that you really know the job and are the best person for it. This extra work will make you stand out and show how much you want to get the job.
When you tailor your resume and cover letter, you can highlight the skills and experiences most relevant to the job, making you stand out from other candidates. When tailoring your resume, it's important to use language and terminology specific to the job or industry.
This helps demonstrate that you are familiar with the field and have the required skills and knowledge. Additionally, by including specific examples of your accomplishments and experience, you can help the employer to understand how you can contribute to the company.
Build a Network
Networking is an essential part of the job search process and can be a powerful tool for landing your dream job. Having a network of contacts in your field or industry can give you inside information about job openings, company culture, and the hiring process, which can help you stand out from other candidates and get the job.
Your network can also provide references, which can be a valuable asset when applying for jobs. Additionally, connections in the industry can give you a valuable perspective on the field and help you stay informed about the latest trends and developments.
Networking can also help get your foot in the door at a company. If they like you, they may contact you when a position opens. Building a relationship with the company's people can help you learn about the company culture and what it's like to work there, which can make you a more desirable candidate.
Prepare for Interviews
Before the interview, it is crucial to research the organization you are applying to. Review the company's website and learn about its business, mission, and leadership. Research news articles related to the company and see what current and past employees say about their company experience using platforms like Glassdoor.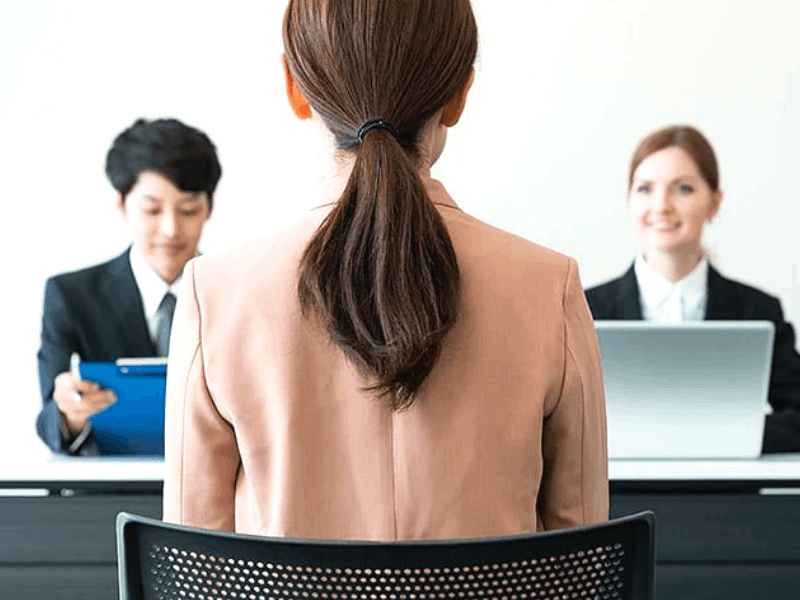 Furthermore, it is important to familiarize yourself with the individuals you will be meeting and research them and their roles in the company. Having a list of questions for them during the interview is also important. Asking insightful questions during the interview can help develop a connection and show your interest in the career and business.
Additionally, preparing and practicing for common interview questions will help make you more comfortable and confident on the day of the interview. Ask a friend to help you practice, even role-playing difficult questions to make sure you are prepared to think on your feet.
Follow-Up With a Thank You
Following up after the interview with a thank-you note or email is important because it shows the employer that you're still interested in the job and are willing to take the initiative to maintain the connection. Sending a thank-you note or email after an interview is a simple yet effective way to leave a positive impression and demonstrate your professional and respectful attitude.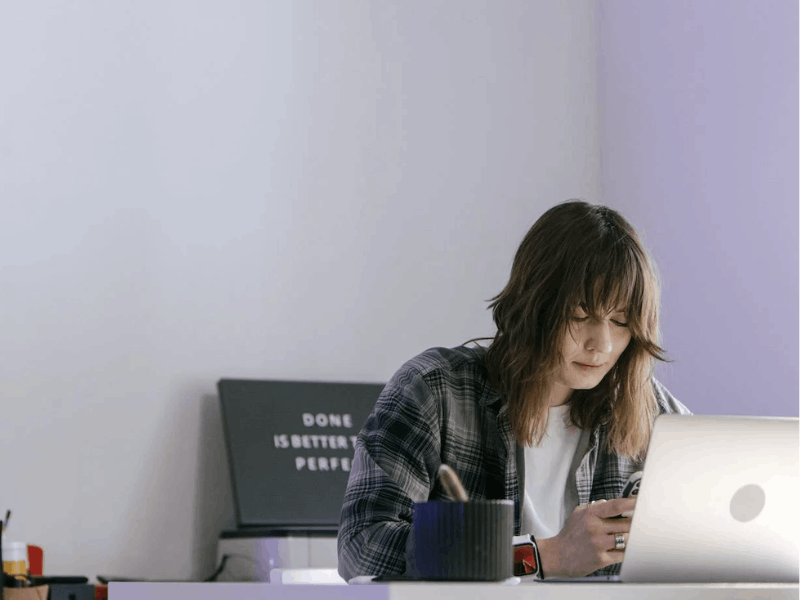 It also helps keep your name fresh in the interviewer's mind, making it more likely that they'll remember you when making hiring decisions. Additionally, it allows you to address any concerns that the interviewer may have mentioned during the interview or provide additional information they may have requested.
It's vital to follow up after the interview within 24 hours to ensure the employer received it and show that you're responsible and responsive. The note or email might be short, but it should be well-written, express gratitude, and reiterate job interest. You can also reaffirm your strengths and qualifications for the post to show your interest.
Be Open-Minded
When searching for a job, it's important to be open-minded and not limit yourself to only applying for jobs for which you are fully qualified. Sometimes, employers look for candidates with certain skills or qualities while also being willing to train the right person for the role.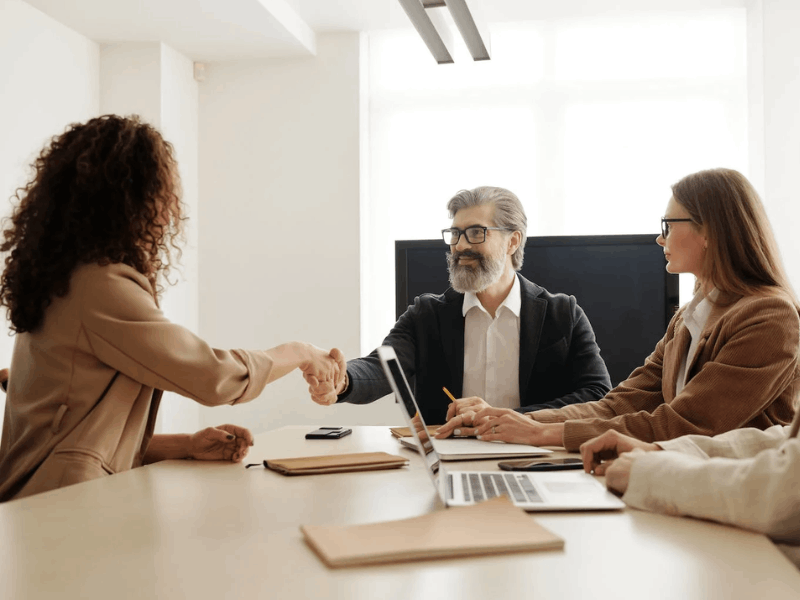 By being open-minded, you open yourself up to a wider range of job opportunities, and you may find that you're a great fit for a job you initially thought you needed to be qualified for.
Remember that many times, qualifications and experiences listed in the job posting are not hard-and-fast requirements but rather a guideline for the ideal candidate. Employers may be willing to consider candidates who only meet some of the qualifications if they feel that the candidate has the potential to excel in the role.
Keep a Positive Attitude and Stay Persistent
Job seeking might frequently take longer than planned, so be prepared for this. It is critical to remember that finding the ideal job takes time and that you should keep going even after a few rejections. Instead, use each rejection as an opportunity to learn from your errors and enhance your next application.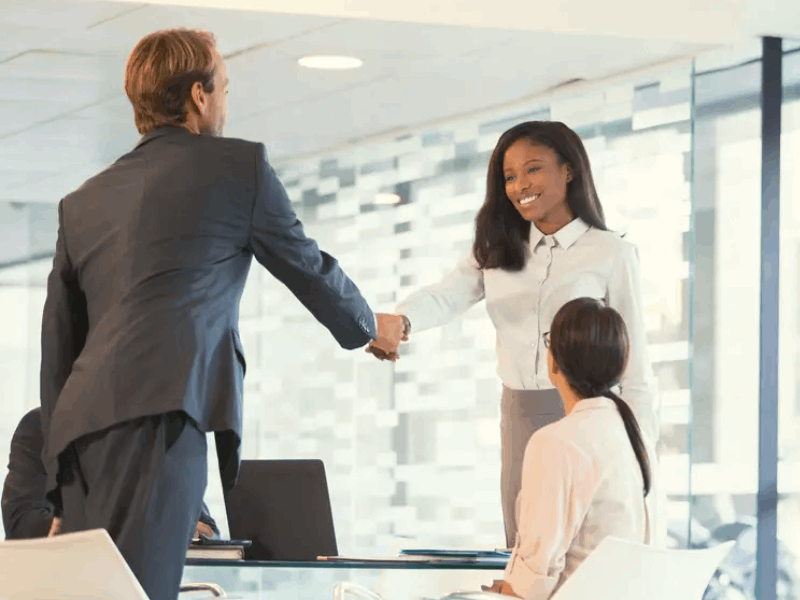 It is important to keep a positive attitude and a growth mindset during the job search process. Concentrating on the bad aspects of the job search can be demotivating, making it difficult to stay focused and productive. Instead, try to focus on the positive aspects of the process, such as obtaining useful experience and acquiring new abilities.
Another crucial component of perseverance is always to develop and adjust your job search strategy, whether it's your résumé, interviewing abilities, or networking strategies. By staying focused, motivated, and open-minded, you can maximize your chances of success by trying out various tactics and options.
Negotiate An Offer
Negotiating your job offer is an opportunity to make sure that you're fairly compensated for your skills and experience. Before accepting an initial job offer, it's important to take the time to review the compensation package and to determine if it is in line with industry standards and your personal financial goals.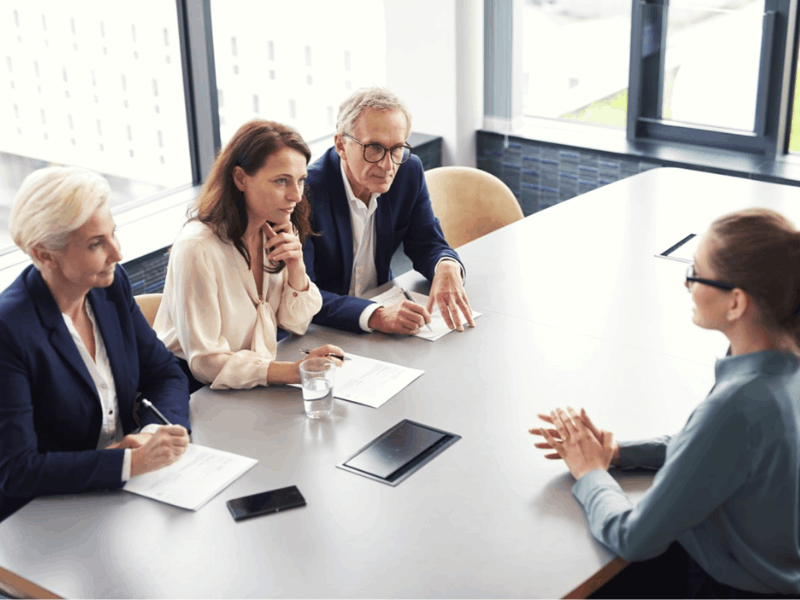 When preparing to negotiate, make sure you do your research and know the standard pay range for someone with your qualifications and experience. This will give you a benchmark to work from and help you to articulate why you deserve a higher salary or better benefits package.
Salary negotiation is an important step in accepting a job offer. Remember, the company offered you the job because they believe you are the best candidate. Be confident in your skills and ask for fair compensation. It also helps to ensure you will be happy in your new role.
Conclusion
In conclusion, landing your dream job is a process that requires careful planning, preparation, and execution. The key to success is to take the time to assess and hone your skills, seek guidance and mentorship, tailor your resume and cover letter, and build a network.