State Bank of India is one of the esteemed organizations that conducts recruitment exams for various SBI branches across the country.
Out of all the posts, the Probation Officer is the most sought-after post with vast career opportunities.
A Probationary Officer has many responsibilities post the training, which includes the task of handling multiple operations such as finance, accounting, billing, investment, revenue collection, etc. during his/ her probation period.
The advantages tagged along with this designation are lucrative salary, handsome perks, and allowances.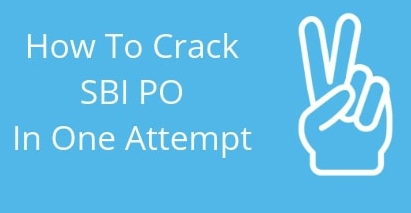 To crack this SBI exam is a fairly difficult task due to the vastness of the syllabus and the inclusion of tough questions in the exam.
However, if aspirants plan to crack the exam in the first attempt, they should devise a well-planned study routine in order to cover the relevant topics for the SBI PO Exam.
This article gives a planned layout for effective preparation for the exam.
Section-wise Strategy (Probation Officer Exam)
The main topics in the syllabus that require focus and planning are:
General Awareness
Logical Reasoning
English Language
Quantitative Aptitude
General Awareness
The pointers to remember while preparing for General Awareness are:
Collect current affairs of 3-4 months
Reading the newspaper on a daily basis
Practice FAQs on the banking awareness section
Cover important topics from the static GK part
Logical Reasoning
The major aspects of this topic are:
Practice mock tests on Puzzle, directions, seating arrangement, etc.
Collect relevant study materials and important logical reasoning books
Make notes on important concepts like syllogism
Improve your speed and accuracy by solving previous year questions
English Language
The preparation strategies for this section are given below:
Prepare the topics related to one-word substitution, phrase replacement, idioms and phrases, synonyms and antonyms
Practice writing on a daily basis to improve accuracy and speed
Read popular books to enhance grammar and vocabulary skills
Practice numerous comprehension and learn new words and phrases regularly
Quantitative Aptitude
The major areas to be focused on this subject are :
Learn all mathematical formulae relevant for important topics
Solve Previous years SBI exam questions to improve the speed
Solve numerous SBI PO Mock Tests regularly
Sort topics based on weight and give them due to preference
The practice is the ultimate key to success in the SBI PO Exam