Do you need a fast-paced work environment where you can quickly get hands-on experience? Or do you want a workplace that teaches you skills while working flexible hours and earning additional income postgraduation? Regardless of what you are looking for, McDonald's Corporation offers incredible opportunities to get your foot in the door for both personal and professional advancement.
McDonald's is the world's leading food service retailer and is known for its young-employee work culture and is one of the go-to places for young people to find entry-level work. Their employee culture typically features lots of training, opportunities for advancement, and a friendly working environment.
You can say McDonald's isn't just a place to get cheeseburgers but where careers are started. Whether working behind the counter to make customers happy or in the corporate backend behind a desk, McDonald's might have the right opening for you.
About McDonald's
How Can You Find and Apply for McDonald's Jobs?
McDonald's Corporate Career Tracks
Students and Early Career Opportunities at McDonald's
Benefits of Working at McDonald's
About McDonald's
McDonald's Corporation, better known simply as McDonald's, is an American multinational fast food company. What started in 1940 as one restaurant operated by the McDonald brothers Maurice and Richard in San Bernadino, California, and sold to Ray Kroc, is now one of the world's largest restaurant chains.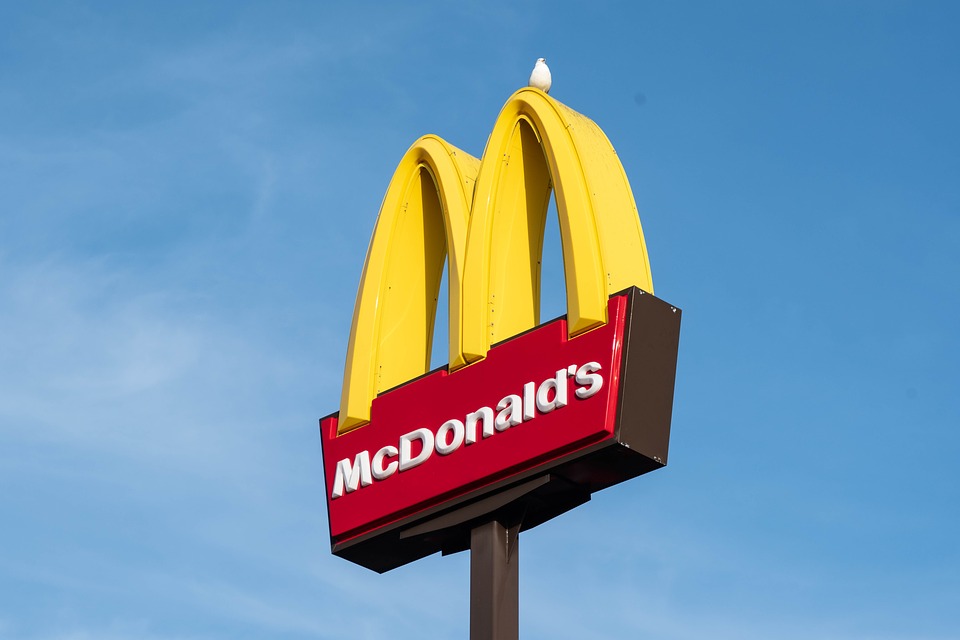 McDonald's is famous for its hamburgers, french fries, chicken sandwiches, salad, vegetarian wraps, and more that may be purchased as takeout or eaten on the restaurant's premises. Their menu also differs in specific regions or seasons. New Mexico, for example, has the exclusive Hatch Green Chile Double Cheeseburger, topped with green peppers native to New Mexico.
It's got over 38,000 locations in over 100 countries, and its global workforce is about 200,000. As a company, Mcdonald's has won various awards, including The Times Top 100 Graduate Employers, Youth Friendly Employers, Working Moms Top Employer Awards, and Investors in People Award.
Why Should You Work at Mcdonald's?
Mcdonald's is one of the highest employers of labor globally. They employ people of all ages, but with the flexible hours, intense pressure, and a fast pace, it's more suited to younger people looking to gain work experience and learn basic managerial skills.
While the fast pace can be intense when juggling multiple tasks at once, McDonald's is the right place if you have a go-getter personality and enjoy facing challenges. The flexible hours make it an excellent start for summer jobbers and new workforce entrants. You'll learn teamwork and other essential skills needed to work on a job with others.
Regarding salaries at McDonald's, they are not flashy, especially at the restaurant. Depending on your role, you could make around $15 per hour or over $20 per hour. You can always move up the chain of command or another department to earn more.
How Can You Find and Apply for McDonald's Jobs?
There are various ways to find jobs available at McDonald's. You could check job opportunity sites or try the easier route by visiting the McDonald's country page for your country and checking the career section. With various positions, from cashiers and drive-thru workers to grill cooks and food prep, there's something for everyone!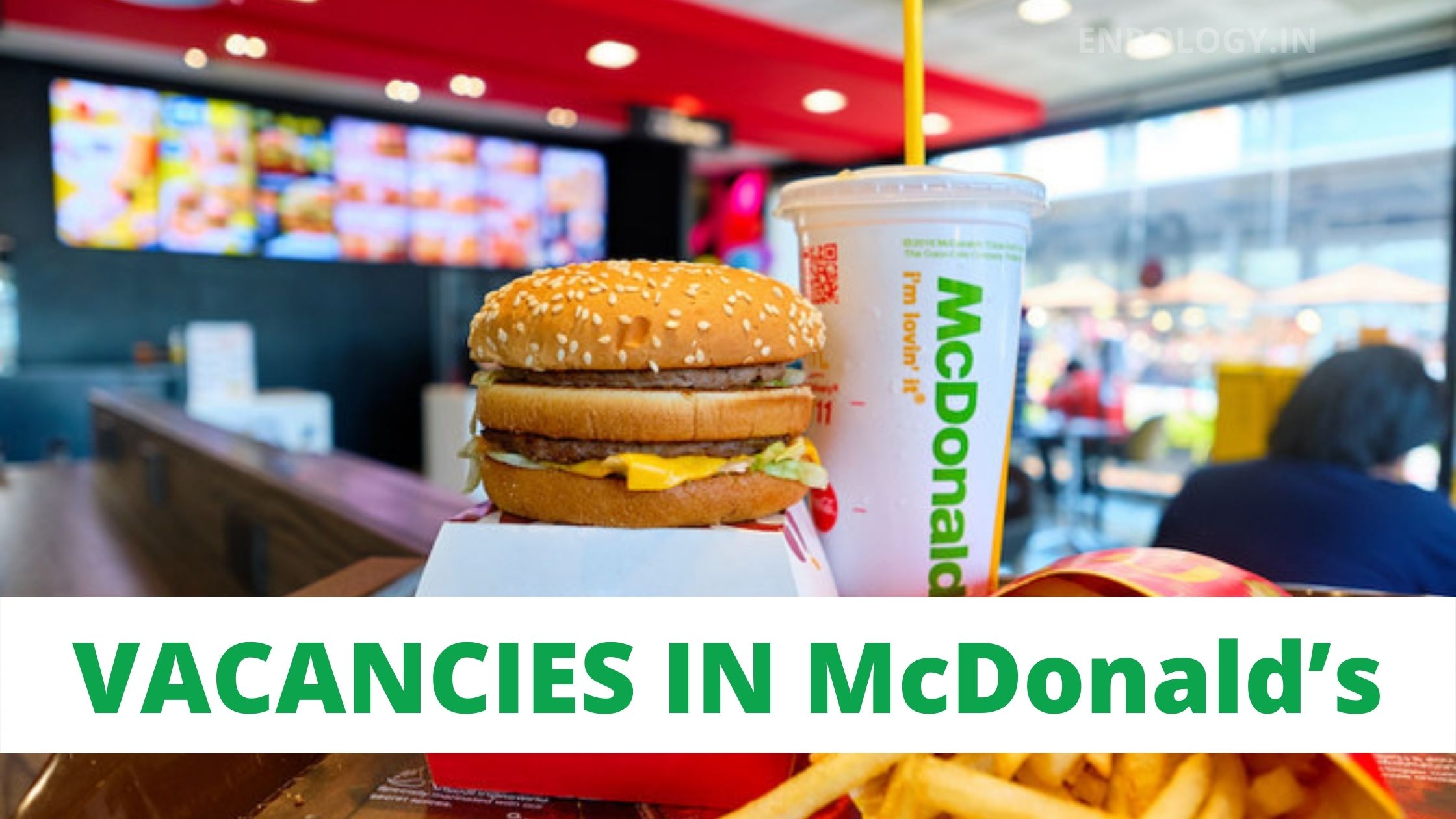 You can simply check out the McDonald's US Careers page for opportunities in the United States. Corporate careers and Restaurant opportunities are the two main ways to get on McDonald's payroll. And if you're a student looking to get an internship, check out McDonald's University.
When you find the job you want, apply for it by filling out the online application form attached to that role. If the managers like what they see, they'll invite you for an interview, and if you consider each other a great fit, you'll get the job!
Basic Requirements for McDonald's jobs
To work at McDonald's restaurants, you don't need a college degree, master's, or PhD. For some roles like crew members, you don't even need prior experience. Although, some form of work experience in customer service may come in handy when decision time comes.
You must meet the minimum age requirements set by each branch, so it's important to check their websites. Some branches will accept applicants as young as 15, while others require candidates to be 16 or above.
But if your target is in the corporate division, working in finance, you'll need an accounting or finance-related degree to be considered. When you find a job you're interested in, check the specific requirements and job description to know if you have what it takes.
McDonald's Corporate Career Tracks
If you prefer to work behind a desk instead of a counter, McDonald's has five corporate pathways for you to choose from. If you've got a knack for putting teams together, try the people and human resource category with jobs like corporate talent acquisition specialist or workplace relations consultant.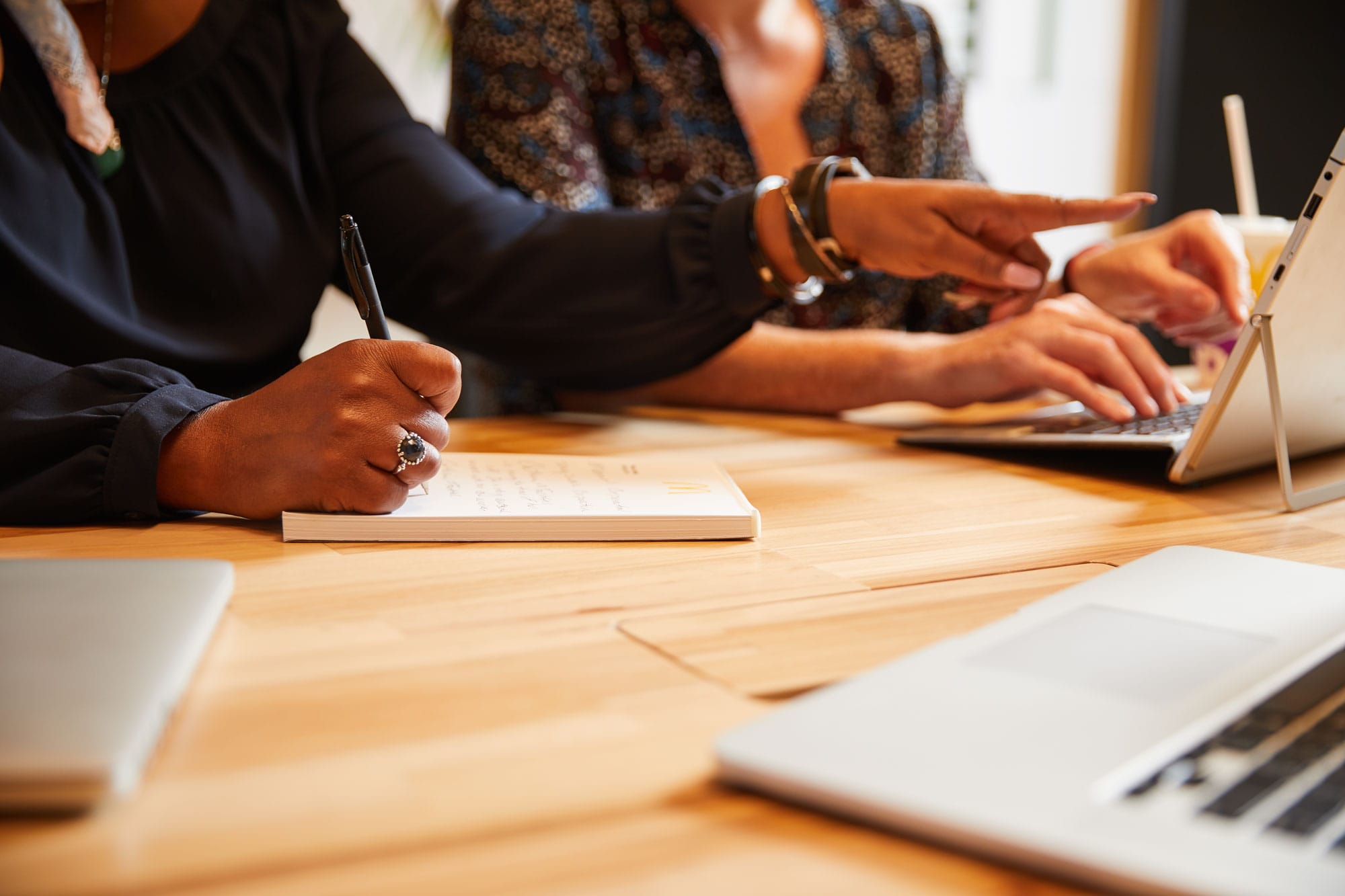 In the technology category, you'll contribute to improving processes to make service delivery faster and more convenient for customers. Technology roles include data solutions architect, risk management, data development manager, and many more.
People who love working with numbers would be far better in finance and accounting roles, such as finance manager and senior financial analyst. If you prefer community building, go for the global impact category, where you'll work in positions like global sustainability manager.
But if you like to sell with feel-good moments, the marketing track could be where you fit roles like consumer insight consultant, senior media director, or assistant brand manager.
How Can You Search for Restaurant Job Roles?
There are numerous job categories at a McDonald's restaurant ranging from opening staff, closing staff, managers, maintenance personnel, trainers, weekend team member, shift leaders, etc. Use the restaurant job search feature to find the one best suited to you.
The search feature let you filter through thousands of job openings by searching for the job title or role you're interested in and inputting your city, state, or zip code. The search result will only bring up specific positions in your location.
If you're having trouble finding the perfect job, we recommend using the search filters on the left panel. Filter by a category, state, city, and even location address to help narrow down your options. Then you can sort the list by job title or start date.
Students and Early Career Opportunities at McDonald's
Aside from fieldwork at McDonald's franchise restaurants, students can get into corporate McDonald's through the company's University Programs. These include internships and full-time programs.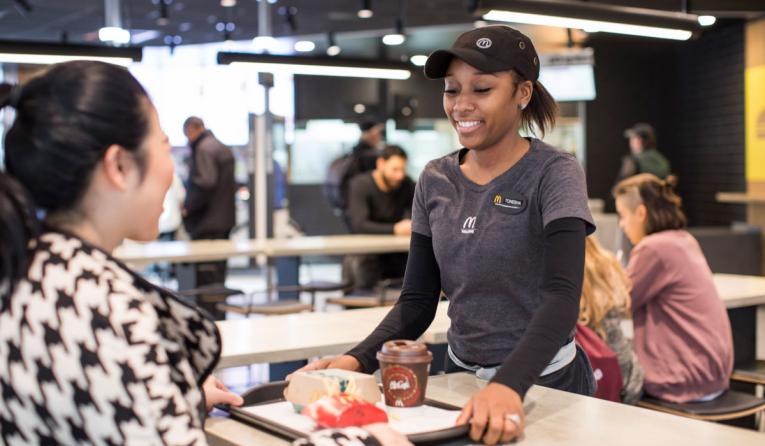 The internships are for students who are about to enter their senior year and need some work experience. It'll consist of 10 weeks of interns learning from industry professionals and gaining expertise in tackling real-world problems. However, this is exclusively for those in the United States.
Countries like the United Kingdom also have opportunities for students and non-students to enter the McDonald's force. They include Progressive Young Farmer, Student Work Experience Program, Apprenticeship Program, Management Degree Apprenticeship, and Trainee Manager.
Do Newbies Get Any Training?
McDonald's runs a systemic operation, and its daily success depends highly on the competence and skill of its staff and their adherence to rules and systems. If one person doesn't get their job right or doesn't do it fast enough, it will stall the entire team.
That's one of the reasons why when you get a job at McDonald's, it comes with enough training to help you perform your responsibilities and fit into the system perfectly. This training can come in the form of practicals for crew members or training in financial management, teamwork, and customer service.
Benefits of Working at McDonald's
Aside from the free meal during your shift, a significant benefit of working at Mcdonald's is that your job and working schedules are flexible enough to develop a healthy work-life balance. In addition, full-time workers get holiday pay while on their 28 days of holiday leave.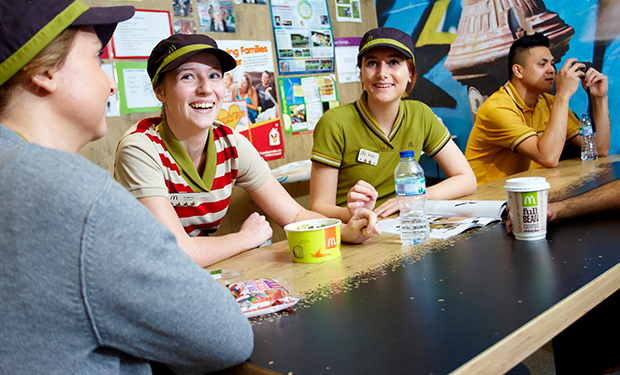 You'll also receive discounts to shop at major retailers in the country and get registered into the National Employment Savings Trust (NEST) pension scheme. As you work, your supervisors will conduct regular performance reviews with the opportunity for an upward review of your pay.
McDonald's doesn't stop at salaries and discounts. They also give service awards to staff who've stayed with them long term. Those who spend five years get retail gift vouchers of £75 in the UK, and thirty years of service get rewarded with up to £1,000.
Lastly, no matter how many hours you work or how long you've worked at McDonald's, there are always opportunities for learning and development. When the time is right to get career-advancing skills, McDonald's allows you to do so.
Cons of Working at McDonald's
McDonald's has been a mainstay of the fast-food industry for so long that it's hard to imagine a world without it. Yet despite its ubiquitousness, working at McDonald's isn't easy. Employees typically have to work several hours on a single shift, with minimal breaks and no benefits.
Working there takes serious dedication from employees, especially because a manager's approval is needed for your schedule and any time off needs to be scheduled in advance. If you're working at the restaurant divisions, you'll certainly encounter customers who look down on you, disrespect, and harass you verbally. Sometimes, it isn't even the customers harassing you but fellow staff.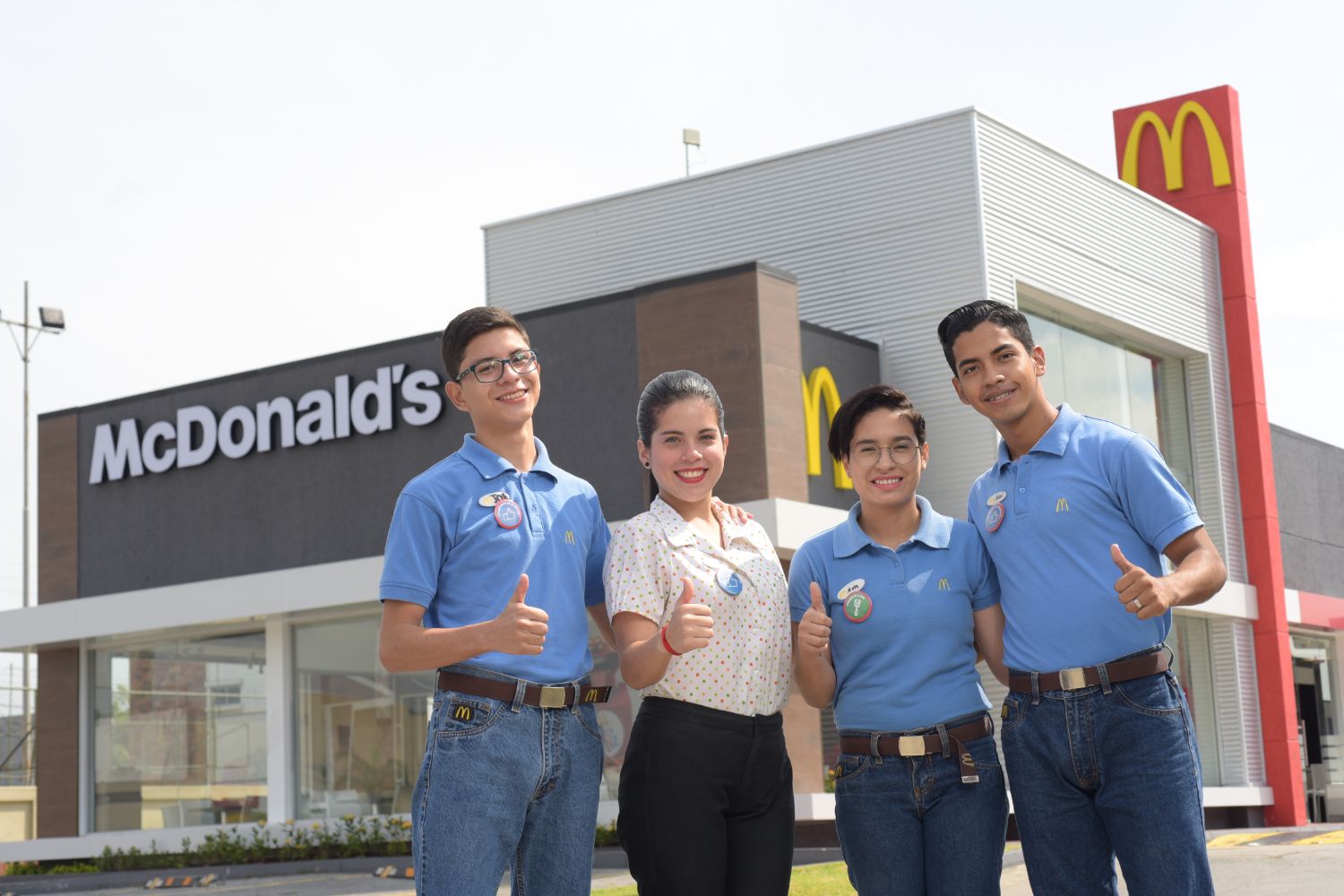 Coworkers and supervisors can be complicit in your experience. That's why conducting personal investigations into the branch you want to work with is essential. Your experience is highly dependent on how your superiors run their ship.
Conclusion
McDonald's may be fast-paced, but it's a great place to start when just joining the workforce. Young people who dream of starting a food-related business would benefit from work experience at a McDonald's.
While it may not pay enough to buy a house for some, it can pay the bills for others and serve as a transitory route to a new career path. Whatever your approach and position, there are many ways to get into McDonald's.