Scholarships are among the most highly-contested opportunities we have both inside and outside academic settings. Academic success allows you to stand out in this fierce competition, so whether you're applying for a full ride or a small stipend, we want to help you reach your full potential by providing the most effective tips that will help increase your odds of landing the scholarship of your dreams.
They're awarded by colleges, government agencies, and private organizations, so you need to dig up as many as possible while you're researching the best path to take. However, the world of scholarships can be a difficult place to navigate. The application process is often lengthy and confusing, and some applicants are rejected for reasons they don't understand. In order to make the process easier, we've done the legwork for you.
Start As Early As Possible
You can increase your odds of winning a scholarship by applying early. Applying early means that you have more time to identify and apply for scholarships matching your criteria, as well as having enough time to point out the most lowly-contested options. Moreover, you may also have the opportunity to complete interviews or extra credit assignments, reducing the number of competitors who can do the same thing.
Many students wait until the summer to apply for scholarships, but that's when there is more competition because many other students are applying at that time. Getting a jump on your application by applying early in the academic year gives you an edge to research the specific scholarship requirements without rushing.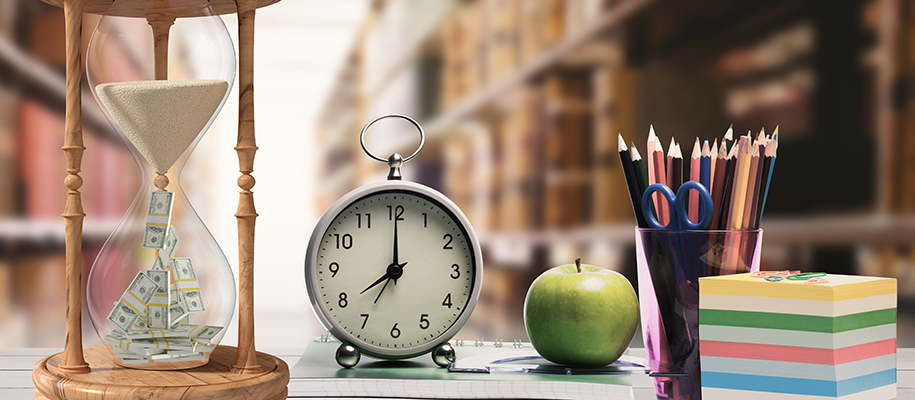 A word of advice, applying early ensures that you're in contention before the budget exhausts. Early applicants, particularly candidates with high grades and test scores, have a better chance of getting scholarships when they apply early than those who wait until the last minute.
Apply to Multiple Scholarships
When it comes to scholarships, there's a lot of competition and a lot of numbers involved. The best way to find good scholarships is to apply for as many as you can — even if you don't think you're the perfect fit. The more applications you have out there, the more likely it is that someone will notice your strengths and award you with the financial assistance you deserve!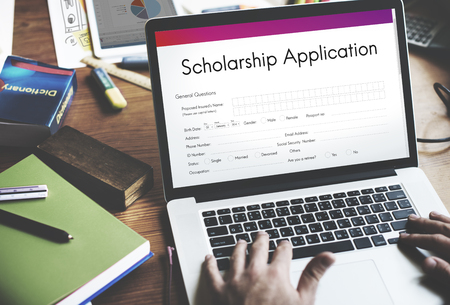 Sending out multiple applications can sometimes be frustrating, but the payoff is worth it. Also, keep in mind that not all scholarships are awarded on merit alone. Some awards require a match between your background and the organization's goals or mission, so apply to as many different sources of funding as possible.
For a lot of people, successful scholarship applications only bring them $5,000 in funding. How much is $5,000 compared to tuition fees of over $10,000 per year? Getting multiple $5,000 scholarships certainly takes you through most parts of college and sometimes even fully covers your four or five-year college expenses.
Take Advantage of Your Online Presence
A great online profile will help you get your scholarship applications noticed. Whether you're looking for a personal or academic award, having a well-crafted website with various media helps you stand out from the crowd. Scholarship recruiters can easily assess if you're a good fit for their award by viewing your profile and recommendations from other organizations.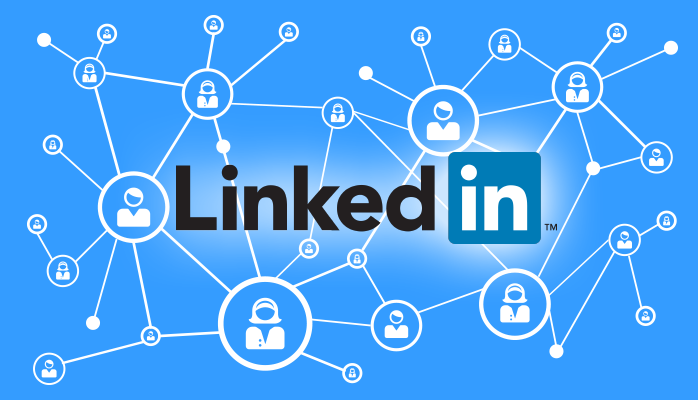 One social tool you can utilize is LinkedIn, which is a social media platform mainly used by academic and professional bodies to recruit applicants. You can create an account if you don't have one and fill your profile with all the academic skills and stellar achievements you have accrued over the years. You may even draw inspiration to achieve more for your profile from other individuals you find on LinkedIn.
For other social media platforms, you will want to create an extra account on each of them. You can establish an academic presence with this account, which allows you to separate the personal and professional parts of your life. To have an even more profound online presence, you can also build a portfolio website for yourself, ensuring that your abilities are broadcast on every platform available.
Your GPA Is Not Everything
When you apply for scholarships, it's important to make sure you do everything in your power to make yourself stand out. It's not enough to just have good grades on paper. Rewards committees will look at so much more than that. For instance, there are times individuals with barely 3.5 GPAs are picked over someone who has over a 4.0 GPA.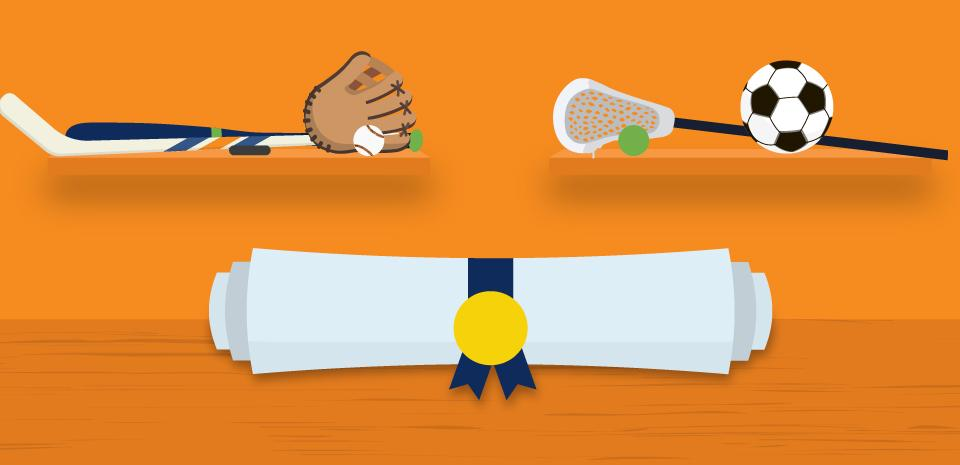 In the US, there are scholarships specifically for individuals who are good in certain sports, with academic qualifications serving only as a supporting factor. This means that these athletes who are exceptional in the game they love will receive scholarships from universities or colleges to attend sports-degree programs or degrees.
That's not all! Some scholarships require extracurricular skills, talents, or leadership experiences, while some only require you to be amongst the best submissions in an essay competition. Our advice is to identify an area of your life where you stand out or passionately enjoy and look for scholarships that you may perfectly fit into.
Submit an Excellent Essay
It is not uncommon for students to avoid participating in scholarship competitions where they have to write essays. Not everyone has the skills to knock the socks off of an audience with stellar and engaging essays. Nonetheless, you must understand that a scholarship opportunity requiring an essay is a magnificent chance to stand out from the rest and prove extra qualifications.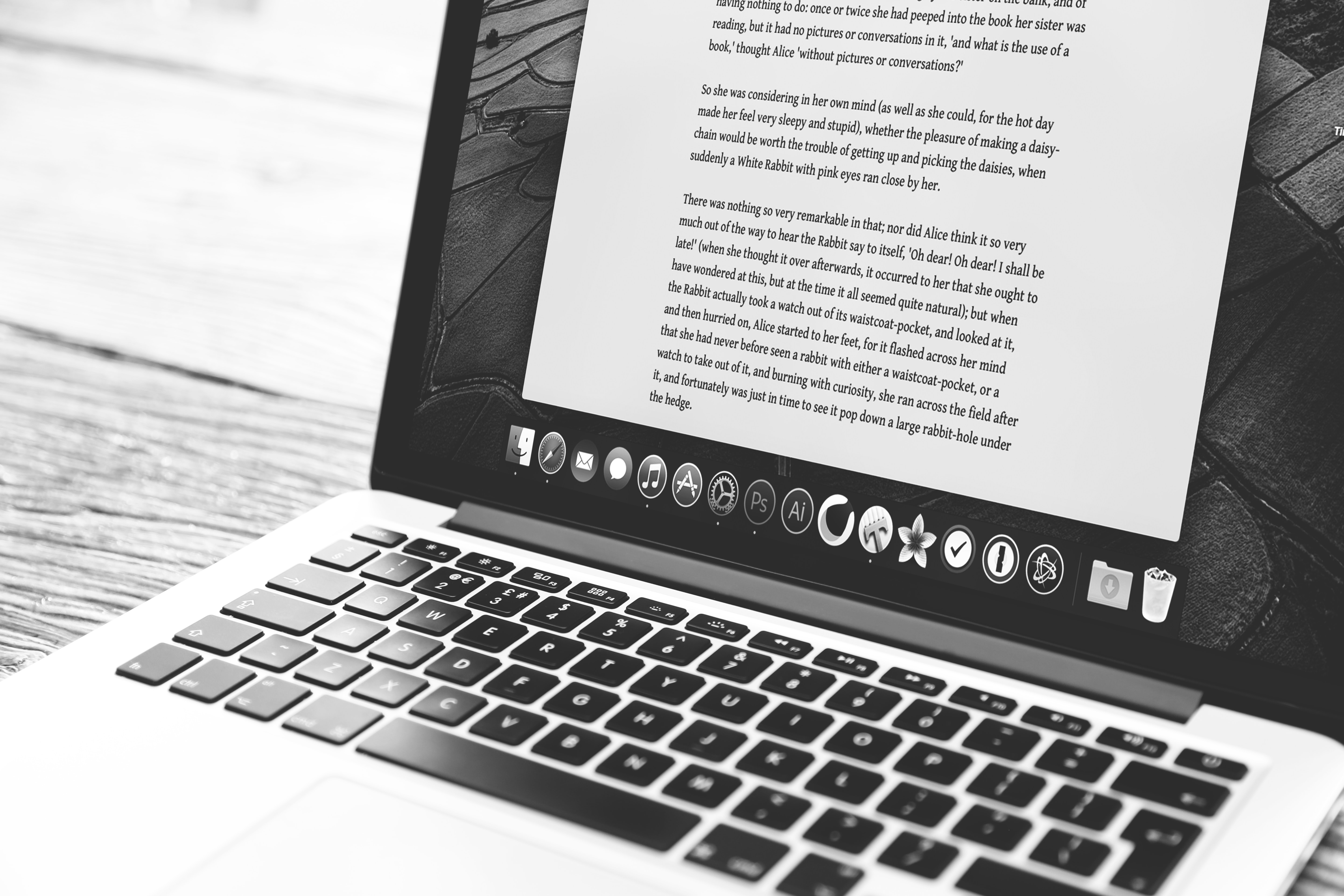 The best essays are those that demonstrate a high level of research, an impressive command of the subject matter, and the ability to write in a clear and engaging manner. When you're writing an essay, the most important thing is to make sure that it addresses the topic or question. If you doubt your abilities, you can take up tutorials at a writing workshop or work closely with a trusted advisor or mentor.
A bright side to this is that you can reuse sections of previous essays in different scholarships, so you reduce your overall workload. When you plan to reuse the same essay for multiple scholarships, you need to make sure that your essay adequately addresses all of the pertinent issues raised by the topic.
Let Everyone Know You're Looking for Scholarships
There are plenty of scholarship opportunities offered by universities, the government, and even private organizations for students willing to work for them. However, some scholarship opportunities are not advertised at all. This is because these scholarships are meant for people who have shown promise in an area of interest but might not have as much opportunity to pursue their passion as they deserve.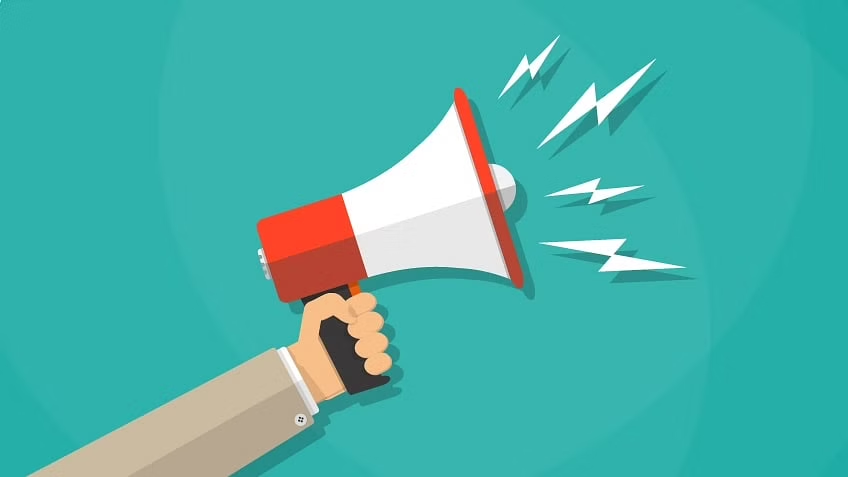 However, that doesn't mean you cannot access scholarships outside of your circle. You can always talk with people in your social network and explicitly inform them that you are looking for scholarship opportunities. You may find success with a scholarship your friend lets you know after hearing from her parents, or it could be one your uncle heard of in one of his favorite social clubs.
In addition, local businesses and organizations could also hold outreach programs during which scholarships are announced. When you add your local newspaper, religious houses, or public libraries into the mix, you see that there is a barrage of social links through which you can learn about a scholarship opportunity. Moving further on this, one social link proves particularly helpful—your high school counselor.
Enquire From Your School Counselors
Your school counselors should probably be your closest confidants when it comes to getting scholarships. As one of the people most concerned with your education, extracurriculars, and application essays, they can offer tips and strategies that you might not hear elsewhere. They also know exactly what you need to accomplish to qualify for awards and financial aid.

Moreover, they assist you in pinning down exactly what your unique strengths are and how to showcase them in a way that best represents you as an applicant. With a robust database, your guidance counselor can find the scholarship opportunity that best fits your situation and present it to you in a way that will motivate you to apply.
Best of all, your relationship with your school counselor can help you in many ways. You school counselor can help you perfect your application materials, learn about how other students have applied, and pick up important tips that can prove to be useful during the course of your college career.
Use Online Tools
In order to apply for scholarships, you must first find them. This can be almost done entirely by using online tools that make the process easier and more efficient. Some of these tools show the statuses of specific scholarships, including whether they are currently accepting applications or provide details about how to apply.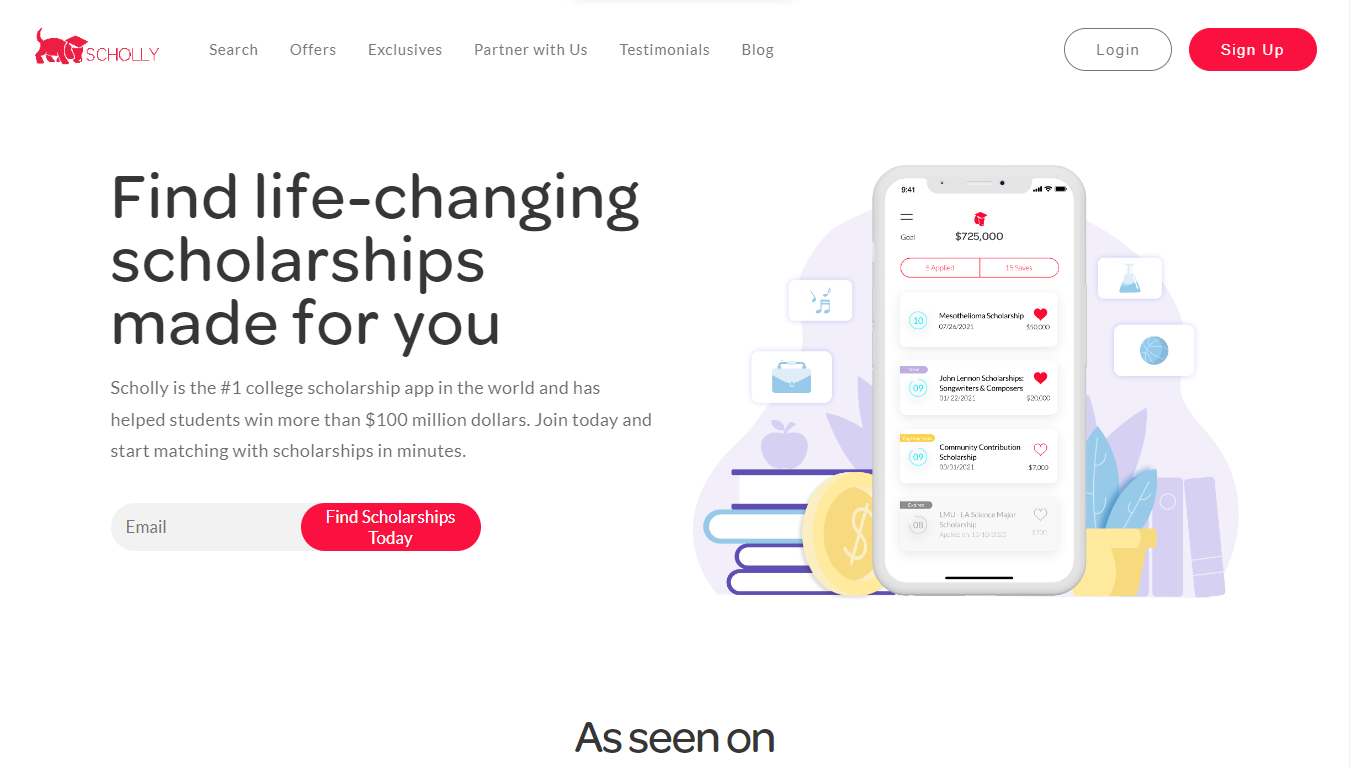 Although you may have to find an online scholarship finder that is dedicated to your local geography, some of the best tools on the internet include Scholarship.com, the Fulbright Foreign Student Program, Scholly, Unigo, and the World Bank Scholarships Program, just to mention a few. This is one of the easiest ways to find a perfect scholarship without any hassle.
Getting a scholarship is not impossible to achieve, but you should know the ins and outs of the process. You may want to collect multiple letters of recommendation from respected adults, get someone else to read your application letter, and constantly practice how to answer interview questions on your background, qualifications, and skills.
Conclusion
Although there isn't a surefire strategy to help you get every scholarship you desire, many tried and tested tips will boost your chances. Refine your materials and ensure every application is perfect before sending it off to be considered for a scholarship.