Skin changes are frequent in children, and they often get affected by several conditions, like skin infections, moles, birthmarks, rashes, acne, and psoriasis. In many cases, children do not even know what is actually bothering them.
Imagine your child has an annoying patch of skin and no matter how many times you have seen a pediatrician, it does not seem to be improving. Then, maybe it is time to see a Pediatric Dermatologist who specializes in children's skin problems.
In today's article, we will learn about what it is to be a Pediatric Dermatologist. And, most importantly, we will also learn about their average pay, and duties that one might have to perform as Pediatric Dermatologist. Read on to learn more.
What Is a Pediatric Dermatologist?
A Pediatric Dermatologist is a doctor who is trained to take care of several conditions, like birthmarks, acne, eczema, and other skin conditions prone to children.
The question might arise that what is the need for a separate specialist when skin problems can be cured by a normal dermatologist. Now the thing is dermatologists treat you once you tell them your problem.
But, when it comes to kids, even they lack the knowledge of the thing that is actually bothering them. That is why you need a pediatric dermatologist; they have specialized training to recognize normal growth and development.
And, when they see an unusual growth or problem, they treat such a cure. A pediatric dermatologist also diagnoses and treats disorders affecting the hair and nails. They are also qualified enough to provide surgical treatment for a variety of disorders if required.
Duties of a Pediatric Dermatologist
The primary duty of a pediatric dermatologist is to provide high-quality care to children with significant dermatologic diseases. They need to attend a regular pediatric dermatology clinic and provide consulting services to pediatric patients, in the hospital as well.
It is also their duty to educate patients and their families about their skin disorders, their treatment, and their maintenance. Other secondary duties of a pediatric dermatologist include training other physicians and healthcare team members.
This includes lecturing, mentoring, and designing diagnosis and treatment guidelines and pathways. Pediatric dermatologists also have to work with other medical professionals to handle particular cases.
Additionally, they may also require taking blood samples, order tissue biopsy, skin scrapings, excisions, or skin culture.
Academic Qualifications, Skills, and Experience
Talking about the educational qualifications, one must possess to become take up a career as a pediatric dermatologist. One requires a medical degree (MBBS, MD, or DO) and must have successfully completed a pediatric dermatology fellowship.
Or, the best a candidate can have is a master's degree in medical science and passed pediatric dermatology licensing examinations. Regarding personality traits, candidates must be patient, kind, flexible, and should know how to treat children.
Other skills that are required are written and verbal communication, problem-solving skills, knowledge of biology, chemistry, and physics are also equally important. Individuals can work at any hospitals or clinics that require pediatric dermatologists.
The experience level might vary according to the job requirements and employer. However, in general, 1-year internship training, 3-4 years of residency training, and 1-3 years fellowship training is the usual experience level asked.
Salary
The pay grade might vary from employer to employer; however, the basic salary ranges from $164,584 to $285,774 per year. The average base salary can be up to $2236,635. The total cash consumption can go as high as $363,542 per year that includes the base salary and other annual incentives.
Finding a Position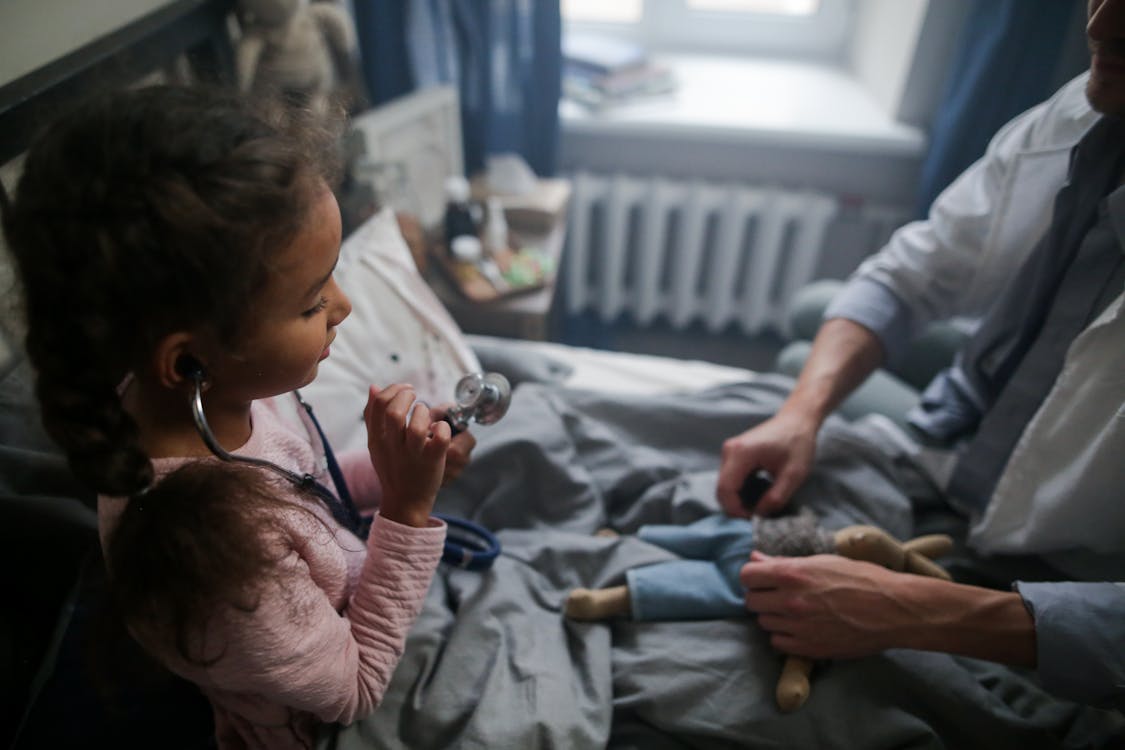 There are several online job portals where you can find jobs as a pediatric dermatologist. Glassdoor, Indeed, and Jooble are some of the well-known where you can find genuine job vacancies from trustworthy employers.
Alternatively, you can also find the job vacancies in a local newspaper in your city, published by employers.
The Bottom Line
Looking at the job market, Pediatric Dermatologist is one of the most highly demanded jobs today. If you are one of those, who want to work as a dermatologist, then a pediatric dermatologist is surely your cup of tea.