Do you have what it takes to lead a team of professionals and steer a company towards superior performance? If yes, you may want to consider applying to be a business banking manager.
The job of a business banking manager is not a beginner's cup of tea. If you have the right education, skill set, and practical knowledge gathered from years of experience, you might just be the right fit.
In this article, you can read in detail about this position, basic requirements, and expected salary. You will also learn how you can find suitable job openings and apply to the related jobs you like.
What Is a Business Banking Manager?
Business banking managers handle relationships with commercial banking clients through not only service but also support. They oversee all activities of client accounts and ensure client satisfaction by catering to clients' needs.
In addition to other job duties, business banking managers are expected to grow deposits, loans, and other fee-based services for their employer. Overall, they use marketing strategies and business ideas to promote portfolio growth.
However, the most important part of their job is to assign tasks of moderate complexity to managers and other officials and monitor their performance.
Of course, they contribute to the functional sector too by partaking in strategic decision making.
Skills and Qualifications of a Business Banking Manager
The basic requirement for a business banking manager position is a bachelor's degree in business, management, or relevant field but you will need some additional qualifications to stand out.
Companies appreciate candidates who have at least 3 years of managerial experience. As business banking managers often report to top-level management and supervise other managers, communication and leadership skills are important.
Additionally, skills relevant to commercial loans, sales management, and B2B sales experience is valuable. Business banking managers with specific industry knowledge can contribute to the preparation of the budget.
Moreover, an expert problem-solver can resolve escalated issues within the company and establish coordination between departments.
How Much Do Business Banking Managers Earn?
The expertise of a business banking manager may directly reflect in the overall performance of the business and client satisfaction. Therefore, companies prefer highly skilled candidates.
With their high requirements, they also do not hesitate to offer high remuneration to match their level of service. According to Payscale, the average salary of a business banking manager is $128,832 annually.
They get numerous other perks including bonuses and profit-sharing. How much you will earn will depend on your qualifications. A business banking manager with 5 to 9 years of experience can earn $126,000.
More established companies hire experienced business banking managers with over 20 years of experience and offer an average compensation of $144,808 annually.
How to Apply for a Business Banking Manager's Job
Do you have all the basic traits that employers seek in a business banking manager? If yes, you should apply for job openings and aim for this highly rewarding work area.
Thanks to technological advancement, you can send your application online. To find suitable openings, you may scour through job ads on online job portals like Glassdoor and Indeed.
These job platforms offer thousands of jobs for skilled professionals. What is even better is that you can filter your search to find job openings that best match your criteria.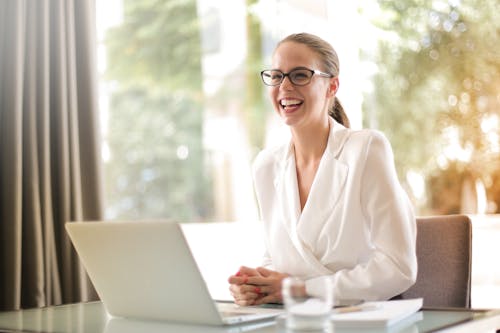 Conclusion
Even though business banking managers have a very demanding role, their hard work is well-compensated with a lucrative salary package and added benefits.
Banking jobs are quite fulfilling as the financial climate is always changing and your clients need you to help them. If you think you have the expertise to fill this position, there are plenty of jobs out there waiting for you to fill them.