SSC CHSL Tier 1 Exam Pattern, SSC CHSL Trier II Exam Pattern, Download SSC CHSL Syllabus 2017 Pdf, SSC CHSL Tier 1 Syllabus, SSC CHSL [10+2] Syllabus for General Intelligence, SSC CHSL Syllabus for English Syllabus, SSC 10 + 2 Syllabus for Quantitative Aptitude, SSC CHSL Exam Syllabus for General Awareness, SSC CHSL Tier 2 Syllabus – SSC CHSL 2017 Syllabus for Descriptive Paper, SSC Combined Higher Secondary Level Exam Details, SSC CHSL Exam Timings, Download SSC Syllabus of CHSL & CHSL Previous Papers.
SSC CHSL Syllabus 2017
Applicants, who applied for SSC CHSL Exam 2017, are now informed here that they can Download SSC CHSL Syllabus 2017 for the upcoming LDC and DEO exams. The written test for data Entry Operator and Lower Division Clerk is going to be held in a few days. Hence, they can get the Paper Pattern for their upcoming papers in both Hindi and English. Read the following information in full.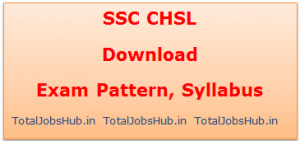 Staff Selection Commission is the authorized body that governs the Recruitment process under various departmental vacancies. Combined Higher Secondary Levels exam is also one of the processes. Under CHSL, there are two main posts that applicants apply for every year. 12th Passed candidates can easily apply for these LDC and DEO posts. Those, who applied for the same this year, are now looking for Exam Syllabus. SSC LDC DEO Exam Pattern Hindi 2017 is being described here. Read the subject wise details that are important for your written test that is about to follow.

SSC CHSL Exam Preparation Books
SSC CHSL Exam Syllabus 2017 pdf
Follow more SSC Updates here
As per the recent updates, SSC will undertake and organize the written examination process for the DEO and LDC posts. The examination will be taking place at various pre-decided centers and locations across India. Now to clear the exams, it is more important for candidates to know about the important topics from the exam point of view. In the SSC CHSL Syllabus, 2017 pdf below candidates can check the below-mentioned contents.
Declaration About: SSC CHSL Syllabus 2017
Conducting Organization: Staff Selection Commission
Name of Posts: Data Entry Operator and Lower Division Clerk
Exam Date: 01-01-2017 to 05-01-2017
Syllabus Status: Given Below
SSC CHSL Exam Pattern 2017
The SSC CHSL Exam 2017 will be taken in 2 stages, the written, test and a skill test.
This exam will be based on Elementary Subjects which are Quantitative Aptitude, English, General Awareness, and General Intelligence.
Each part will carry 50 questions with 1 mark
This objective type exam will be 90 minutes in duration.
This test will be computer based in which there will be negative marking.
For every incorrect answer, 0.25 marks will be deducted.

Get SSC CHSL 10+2 Exam Admit Card
Download SSC CHSL LDC DEO Syllabus 2017 Pdf
Syllabus for SSC CHSL General Intelligence 2017
Coding and decoding
Critical Thinking
Drawing inferences
Embedded figures
Emotional Intelligence
Figural Classification
Figural Series
Folding and completion
Number Series
Problem Solving
Punched hole/pattern-folding & unfolding
Semantic Analogy
Semantic Classification
Semantic Series
Social Intelligence
Space Orientation
Symbolic operations
Symbolic/Number Analogy
Symbolic/Number Classification
Venn Diagrams
Word Building
SSC 10+2 English Syllabus 
Active/Passive Voice of Verbs
Antonyms
Cloze Passage
Comprehension Passage
Conversion into Direct/Indirect narration
Error Spotting
Fill in the Blanks
Idioms & Phrases
Improvement of Sentences
One word substitution
Shuffling of Sentence parts
Shuffling of Sentences in a Passage
Synonyms/Homonyms
SSC CHSL Quantitative Aptitude Syllabus
Averages
Business
Discount
Interest (Simple and Compound)
Mixture and Allegation
Number Systems
Partnership
Percentages Ratio and Proportion
Profit and Loss
Square Roots
Time and distance
Time and work
Geometry
Mensuration
Statistics
SSC 10+2 General Awareness Syllabus
India and its neighboring countries
History
Culture
Geography
Economic Scene
General Policy
Scientific Research
SSC CHSL 10+2 Syllabus for Descriptive Paper
Skill Test for Data Entry Operator
The second stage will be a Skill/Typing test. In this test, applicants will be asked to type a passage in the English language with 2000-2200 strokes per key depressions within a time-span of 5 minutes.
Typing Test for Lower Division Clerk
This test will be available both in Hindi and English.
Candidates will be given a passage which must be finished typing within 10 minutes. English Word threshold limit is 10500 key depressions per hour and for Hindi, it's 9000 key depressions per hour.
SSC CHSL 2017 Exam Timings
| | | | |
| --- | --- | --- | --- |
| Exam Dates | 1st Batch | 2nd Batch | 3rd batch |
| 7th January to 5th February 2017 | 10 A.M-11.15AM | 1.15 P.M- 2.30 P.M | 4.15 P.M- 5.30 P.M |
Get SSC 10+2 LDC DEO Exam Pattern and Syllabus now:
Download SSC CHSL Exam Syllabus Pdf